Name: Yannick Plenevaux
Twitter: @yp_code
Birth date: 1987-12-07
Nationality: Belgian
Lives in: Erezée (Belgium)
Married to Caroline and father of Sohan, Lucy and Gabriel
Initially a software engineer mainly focused on .NET, I progressively shifted to SharePoint and Office 365 consulting in Luxembourg. I now run my own company PVX Solutions where I mainly act as a Microsoft 365 Architect.
My wife and my kids are my first real passion.
My second passion is technology in general, IT and especially software development. I am a .NET and C# developer, Microsoft certified C# and HTML5/CSS3/Javascript specialist, Microsoft Certified Solutions Developer – Web Applications. I have also been working for 8 years with SharePoint and had been Microsoft Certified Professional Developer in Sharepoint 2010.




For now more than 10 years I have done some .NET development (WinForms, WCF, WPF, ASP.NET WebForms, ASP.NET MVC 4 and 5). I also have a strong background in non-Microsoft web development (HTML, PHP, JavaScript including Apache and MySql in the Linux world). I have also done a bit of Java, JEE and Android development in the past but my real focus has always been on the .NET Universe.
Over the years, I got more and more interested and committed in sharing experience, doing research and labs about the latest technologies and techniques and concepts involved in Microsoft products and platforms such as Micorosft 365 as it is now called, including Microsoft Azure and Power Platform. I also try to be very active contributing the PnP initiative in many of its aspects.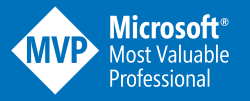 In January 2020, I have been awarded Office Development MVP. I have very proud of that, And I will do my best continuing sharing my experiences and findings about the fascinating universe.